Little by little, as you read my articles on Mango's blog, you'll notice I have a musical obsession, fed by the frustrated musician inside me.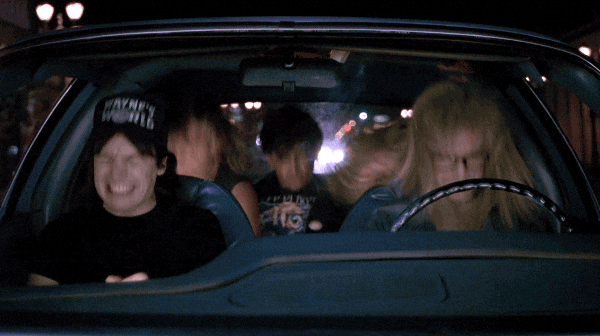 I've always found an escape through music and all its elements, but it wasn't until college that I found out that what I love most from this art are not the musical genres, instruments, concepts, melodies, lyrics or production; but all the energy surrounding and backing up every new release in this vast industry.
In a world where big record companies lost their former power in the face of the biggest distributor of all: Internet, music generally speaking, has been forced to develop new creative strategies, that are innovative and can provide high interaction with the audience, so that, new singles or albums can stand out from the rest in this big musical ocean.
That's why, now more than ever, a single or an album becomes the selling product of the label that's the artist, this label brings us a unique product, that branches out the in the same business, in the form of records, videos, song rights, singles, merchandising, tours, special editions, special formats, you name it…
A clear example of this is  Arcade Fire, the Canadian band, that with his last single -"Everything Now"-  has built a strategy around a supposed capitalist corporation that controls them called Everything Now Co.
All their communication has circled around this concept from the very first announcement that this album was coming out, with social media content that showed messages written by marketing software developed by the corporation to monitor their sales, alleged robots designed to help the band finish their record, to the sale of special editions of the  fidget spinner sold above 100 dollars.
With this strategy, Arcade Fire, has captivated their audience, who wears away their keyboards writing blog entries with theories around the corporation and the origins of the record. One thing is for sure: Arcade Fire,  today is a role model and a headliner for any festival and even if they have over 15 years on the music scene, their whole career they've gone as independent artists.
Another band that set an example is  Brand New; a New York band that hadn't launched a record for over a decade. They began their strategy last year, after 8 years of inactivity, one day, just like that, they launched an unpublished single and a T-shirt for sale that read 2000-2018, announcing the date where the band would supposedly disintegrate. Since then, they've reached a media  hype and their audience is on the verge of emotions and projections around the "alleged" last record from the band.
All this ended with the announcement of the release of an album this year, that was announced in early July and was released on October; two days later after the announcement the album was launched internationally in digital stores and platforms. The result of that, was Twitter and Reedit on fire with all the conversations generated around this epic and unexpected record.
And finally; Spoon, another band that surprised with their strategy this year. Taking advantage of the most successful convention/music festival in the West over the last years : South by Southwest (SXSW). They got a residence at  The Main, a classic venue in Austin adapted for their new album, they chose the musical talent of it and Spoon played their new record in that place every night, during the whole week of  SXSW.
But this was not all, the last day of their residence on the venue- March 17th- the official release date of their record Hot Thoughts, they made a world streaming playing their new record alive on their website, their (independent) record label website, radio stations in the USA and some TV channels.
This was the most original way to announce the official release of their album, taking advantage of the exposition of SXSW  where the fans went crazy for the news.
I could go on, explaining strategies I've followed over the past months, but it would be better if you found out for yourselves; when you listen a new song from your favorite artist or they announce a new album is coming, open your eyes and wonder what's behind it?
I'm sure you'll be surprised for the new ways of the music industry and the creative world around them.